They Did It!
And You Can Too!
Make 2024 The Year You Earn Your MCC Or PCC!
"Merci is the go-to mentor if you want to make sure that your MCC recordings are accepted. I knew Merci from when I first started coach training and she shared her personal MCC journey with us. When it was time for me to prepare for my MCC, I went straight to her. She was direct, gentle, and concise, helping me truly see the core of coaching mastery – staying out of the story, asking myself the question "What makes this a problem for them?" as I listened to my clients and truly trusting my instincts. One day I heard the magic words – "This is an MCC level recording and if I was being picky, I would consider these 2 questions." Then I heard it again and that's how I ended up submitting my two recordings and having them both accepted." - Ghaya Barwani, MCC ACTC | CMC | CPQC | MBA
"My day today was spent inside of a testing center, 3 hours of pure concentration (5-minute break) all worth it because the results are in - I am NOW A PCC! We did it!!!  You were SO instrumental in helping me with my coaching skills and raising the bar for me and I am so grateful for your leadership, mentorship, and guidance!  I would not have been able to do this without you and I'm so thankful for having been under your wing" – Kelli Michael, PCC
ARE YOU A CERTIFIED COACH LOOKING FOR AN ICF CREDENTIAL? ARE YOU A BEGINNER COACH WHO WANTS TO  BECOME A MASTERFUL COACH?  YOU KNOW THE COACHING FUNDAMENTALS AND HAVE THE EXPERIENCE BUT YOU KNOW YOU LACK THE CONFIDENCE NEEDED TO BE A SUCCESSFUL AND FULFILLED COACH.
Does This Sound Like You?
You lose great opportunities to coaches with higher ICF credentials
Your current ICF credential level limits the fees you can charge, preventing you from making a good income
Your coaching engagements die prematurely because you can't raise your coaching to the next level as your client matures
You're not clear where to go to find instruction that will efficiently and affordably take your coaching to the next level
Higher level coaching seem more like an art than science. You're not sure how to learn those things
You don't have to feel this way.
There is a solution.
Imagine Being Able To:
Win the choice coaching opportunities

Take your income to the next level

Run longer and more satisfying engagements

Make even bigger and more impactful differences in client's lives

Have the satisfaction of being in the top 5% of all coaches worldwide
Enroll Now
What Students Say About The Course
RAVE REVIEWS BY COACHES LIKE YOU
HERE'S WHAT THEY HAVE TO SAY
Evgenia Videnmaier-zink
"Your course is practical and incredibly inspiring. I can say that I feel more confident as a coach, I can listen with intention and free of judgment. I uncovered a huge blockage that was holding me back in many areas of my life, especially the professional area. My performance as a coach and as therapist became more authentic, and now I can activate my skills consciously depending on the client's needs. As I know you love metaphors, I would say, this course is a sea of techniques that helps navigate to the mastering of coaching."
Ulla Willner
"While I have a lot to thank Merci for when it comes to my development as a coach, the area that stands most out is how to tap into the underlying themes of the client's topic of concern accurately and efficiently. This very much relates to the listening, reflection and focus of the very first questions of the session. Getting this right with the correct balance of curiosity and confidence has enabled me to cut to the chase and make more efficient use of the client's time. It's made me a more perceptive, insightful, and confident coach and has added a lot of value to my clients."
Silvia Trifonova
"Taking part in the ICF Credential Prep Course put me on the fast track to masterful coaching. This course helped me to identify and quickly get to the heart of a client's problem using more observation and direct communication. And it proved transformative for my clients. The materials, case studies and lots of practice time was so practical including exercises in deconstructing real coaching sessions. I find it invaluable that in the course there are two exceptional and skillful MCC mentors - Merci and Carol. We learned from both their experiences and styles."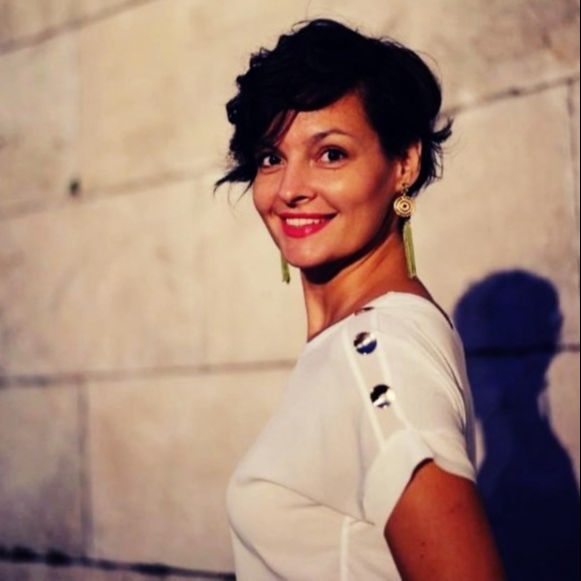 Ivana Krcivoj
"I struggled with direct communication. Thanks to Merci and Carol, I am more confident in expressing my thoughts directly and framing them in powerful questions or statements. I am more skilled at sharing objectively my intuitive insights. Yes, I have learned to trust my intuition! And to make sure I keep my objectivity after sharing an observation, I ALWAYS follow up with this type of question: "What do you think about that?" This simple question gives the opportunity for the client to choose what to do with my feedback. Additionally, this approach really helps in creating a trusting partnership with the client."
ICF ACCREDITED - COACH CREDENTIAL PREP COURSE
$2400
Early Bird $1,997 before December 31st, 2023.
YES! I'M READY TO ENROLL